2022年8月29日
Kurokawa Award (Resident/Fellow Category) Recipient's Remarks
Shun Nakahara, United States Naval Hospital Okinawa, Japan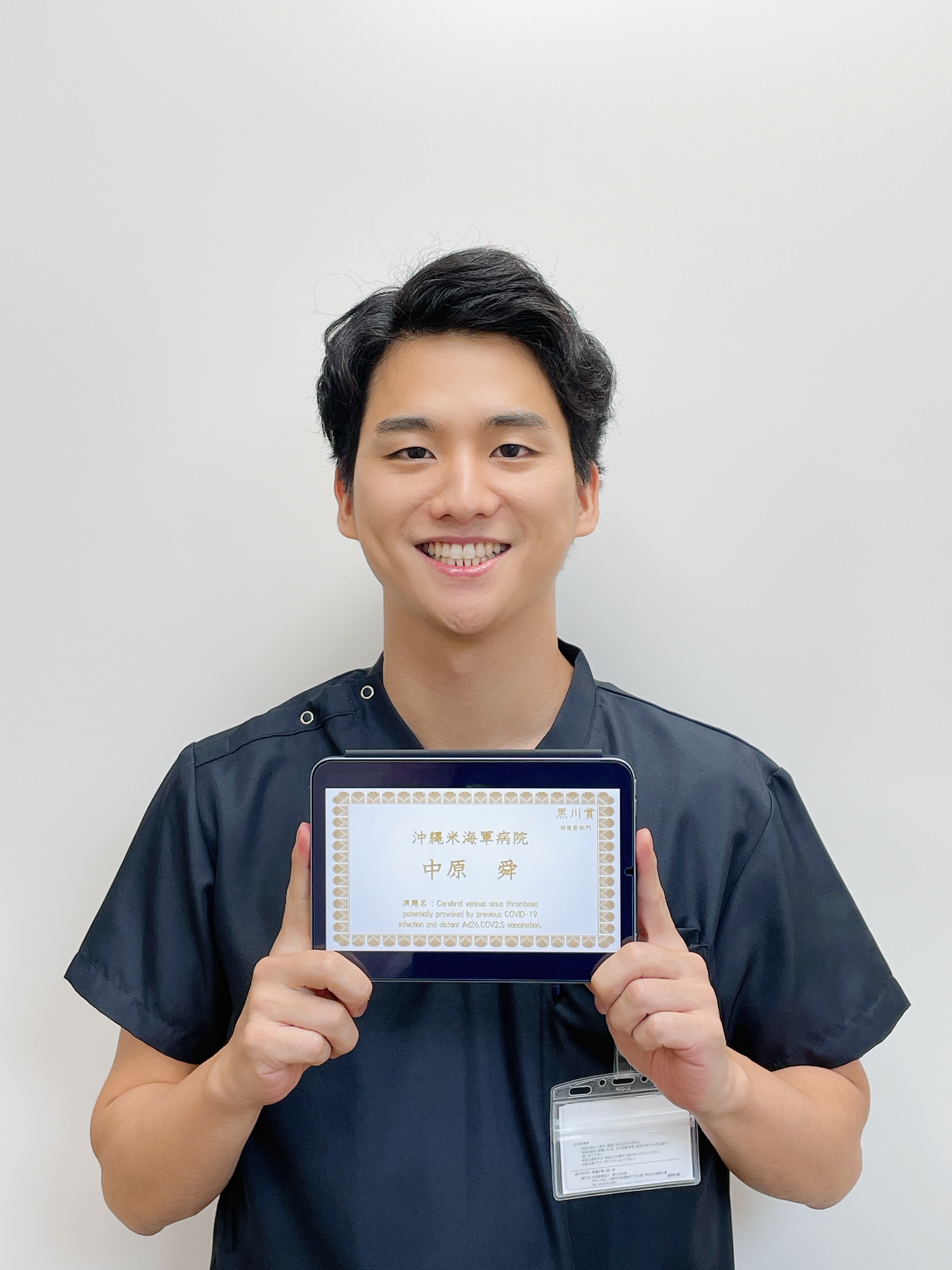 I am honored to receive this prestigious Kurokawa Award. The case was "Cerebral venous sinus thrombosis potentially provoked by previous COVID-19," which I experienced during my rotation in Internal Medicine at U.S. Naval Hospital Okinawa, Japan. The patient was diagnosed with cerebral venous sinus thrombosis 35 days after mild COVID-19. Although it was difficult to prove the causal relationship, the increased risk of venous thromboembolism after COVID-19 had been reported and CVST, in this case, might relate to his recent COVID-19. This case taught us that a careful history, including red flags of headache, must be obtained to maintain a low threshold to suspect CVST.
I could not receive this award without Dr. Early and Dr. Balter, who helped take care of this case and checked the abstract. I would like express my gratitude to Dr. Tsutsumi at Takatsuki Hospital, who helped improve my case presentation.
Lastly, I would also like to express my sincere gratitude to everyone involved in the ACP Japan Chapter Meeting. Thank you all so much for offering us this precious opportunity.